Back Home
Outdoor recreation in Temecula, CA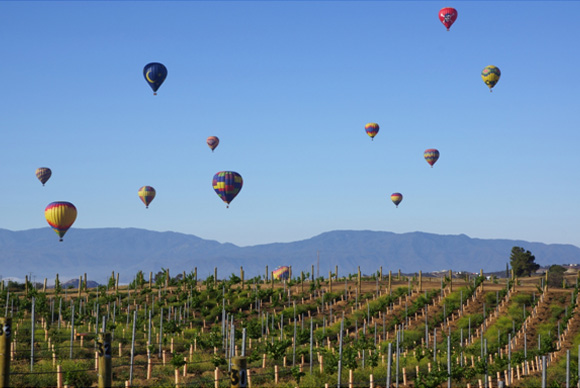 In Temecula, nothing beats stepping out to enjoy the sights, the sounds, and the smiles. This city's lovely Mediterranean climate makes enjoying various outdoor activities easy any time of the year.
Don't know where to start spending your downtime in Temecula? Check out our list.
Taste Southern California's finest wines
Morning mists, a high midday sun, and cool, breezy nights make Temecula Valley's local climate ideal for viniculture. Since the '70s, the region has been producing award-winning merlots, grenaches, chardonnays, and more. Temecula Valley Wine Country currently has over 30 wineries, most of which offer boutique wine-tasting tours and full-service accommodations.
Start your Temecula wine-tasting journey with the Wilson Creek Winery, the city's largest wine producer, best known for its almond-flavored bubbly. You should also stop by the family owned and operated Doffo Winery, which is renowned for its limited-edition spirits, and the Oak Mountain Winery, a wine cave built inside a hollowed-out hill.
Swing by the city's championship golf courses
Temecula's consistently fine weather makes it easy to spend time on championship-caliber golf courses at a whim. Within city limits alone, there are nine plush courses that aficionados of the game shouldn't miss. (Read about the five must-see Temecula golf courses in our blog.)
Thanks to their idyllic and romantic backdrops, these premier golf courses are also highly desired venues for weddings and corporate events.
Take flight in hot air balloons
Hop onto a hot-air balloon and see Southern California from a very different perspective. The valley's steady breezes and warm, dry conditions provide safe, wide open air space to enjoy a one-of-a-kind way to appreciate your hometown. Rides take 60 to 75 minutes, offering stunning aerial views of rolling hills, sparkling lakes, lush vineyards, grand estates, and even the Pacific Ocean.
There's a hot-air balloon ride for every occasion. Celebrate birthdays, anniversaries, and other milestones feeling like you can touch the skies. Live out romantic moments watching the sun rise or set from the heights. Some balloon ride services even let you enjoy Temecula's fine wines during your flight.
Ride into the Temecula sunset on horseback
Temecula is home to many ranches and equestrian services that allow residents and tourists to experience the city's great outdoors on horseback.
The Temecula Eq-Wine Riders offer trail tours that bring you to the heart of the Wine Country, punctuating scenic rides with wine-tasting stops. A more relaxedriding experience through the Temecula vineyards comes courtesy of the Temecula Carriage Company, which offers memorable horse-drawn carriage and trolley tours.
Those who prefer to be spectators can watch polo games and dressage and show-jumping exhibitions at the upscale Galway Downs Equestrian Center.
Spend the night under the stars
Set up camp at one ofTemecula's many campgrounds for the ultimate outdoors experience. The city's 30 parks are a great starting point when looking for sites, but if you want to really connect with nature, keep Diamond Valley Lake, Lake Hemet, and Lake Skinner on your must-visit list. These lake resorts offer the best natural settings – miles ofwaterfront, verdant mountainsides, and dazzling, clear skies!
Excited to get to know the Temecula outdoors better? Drop me a line and let's chat!
Decorate your home with these DIY projects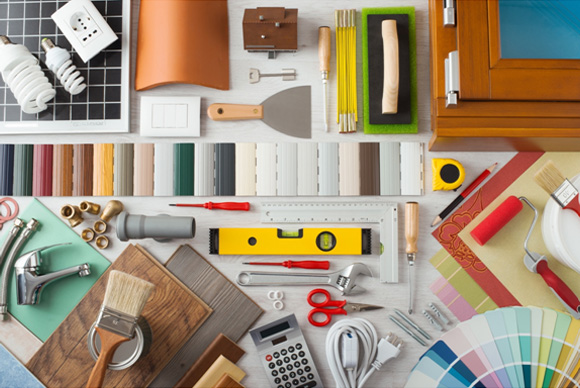 Southwestern and western Riverside County is known for expansive spaces with lush vegetation, rolling hills, and sparkling lakes. Make your home match your lush natural surroundings with these affordable and resourceful DIY projects:
Wood work
Complement the towering sycamores and oaks of Riverside's verdant landscapes with rustic-themed modern household fixtures:
Pallet crafts

Wooden pallets offer lots of great DIY possibilities. To get started, ask around at your nearest home supplies store and you might get lucky with a few free palletshere and there. Taking the pallets apart leaves you with a lot of raw material, and because they're already measured and cut, they're easy to work with.

If you have a whole lot to go around, you can turn plain walls into cabin-inspired wooden walls. It's a great look that takes you away from conventional paint or wallpaper. You could even match it up with sliding barn doors, also made from pallet boards. Alternatively, if you have more limited supplies, you can use pallets to create artful frames for your photos and other wall décor.

Liveedge coffee table and stool set

Liveedge woodis at oncerustic and sophisticated. Itmakes for a great addition to open living spaces, especially as coffee tables and stools that match the vibrant natural views on a pleasant patio or deck.

Living in an area where lumber is abundant, it shouldn't be too hard to source wood slices of your preferred shape and size. We recommend matching the slabs with minimalist bases like hairpin-style legs, so that the charm of the liveedge wood stands out.
Repurposed foliage
Aside from wood, dried and fallen foliage also make great DIY resources that enhance your living space. These projects are so easy, you can have your kids join in and get creative!
Pillowcase prints

Liven up your upholstery with some self-designed pillowcases using dried leaves and branches. The fun part here is that you can make designs to match every season, using different plants (and plant parts) and colors to mix things up.

Metallic foliage

Another way to turn fallen leaves into classy home décor is to spray paint them with metallic paint. These make nice little highlights for your tablescapes and shelves, and like the pillowcase prints, can be season-themed using paints of different colors and shades.

Painted twig bouquet

How about a bouquet that never wilts? Let your creative juices flow, mixing and matching lively colors on twigs and branches – stuff that you can easily find in your backyard! The final product is a surprisingly pleasant and dainty little shelf or desktop highlight.
Wine bottles and other breakables
Chances are, you accumulate a lot of bottles in your home. You live in the heart of Southern California wine country, after all. Don't just throw your bottles and chipped breakables away; you can still create these wonderful table pieces out of them.
Drip candles

Use your empty bottles to add a little romance on your dining table. All you need to do is clean them up and stick candles into them. As drip candle holders, your bottles take on a new life and help create new memories (perhaps to replace the ones that the original contents wiped away).

Tiered trays

Feeling that your plates, cups, and wine glasses are out of style? Or maybe too old and chipped to look good on your table setting? Pile and glue them on top of each other and be surprised at what pretty trays they can make.
Need more quick, easy, and affordable ways to beautify your home? Call me up and let's share ideas!
Kid-friendly activities in Murrieta, CA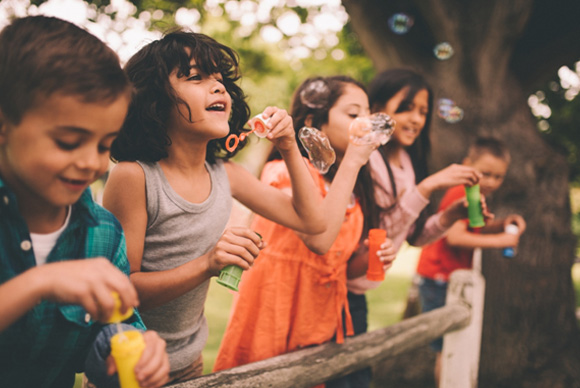 The city of Murrieta is an excellent place to raise a family. Homes are affordable, schools aretop-notch, the economy is growing, and public safety is always a priority – in fact, the city is hailed as the 2nd safest in the country.
Play and recreation in this southern California city are likewise outstanding. While parents can unwind at renowned local wineries and golf courses, kids also have plenty of options for enjoyment.
Spend time outdoors
One of Murrieta's greatest draws is its natural beauty. Its open spaces are abundant with tall grasses, towering oaks and sycamores, and refreshing natural hot springs.
The Santa Rosa Plateau Ecological Reserve offers enriching kid-friendly tours. Children get a glimpse of the 9,000-acre area's natural history and existing ecosystems. The tours are great opportunities to see some of the Santa Rosa Plateau's resident flora and fauna, including more than 200 bird species and dozens of rare animals and plants.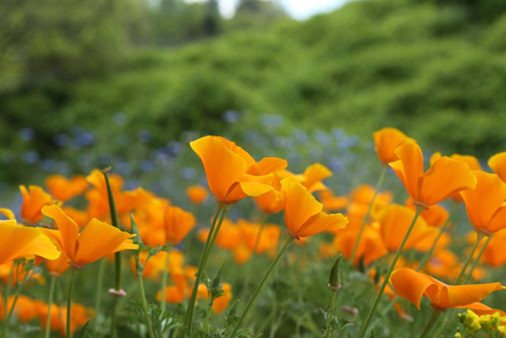 The California poppy is one of many species of wildflowers in the reserve.
Orhow about a day at the park? Murrieta residents are spoiled with 50 of them! While your youngsters go wild at playgrounds of all shapes and sizes, picnic areas, and dog parks, you can relax under nicely shaded and breezy areas.
Go horseback riding
Murrieta's grassy landscapes are perfect for horseback riding, a great way to inspire a deeper appreciation for nature at a young age. Even kids as young as four years can enjoy guided pony rides.
To make the most out of Murrieta's equestrian-friendly terrain, visit the Susie Q Ranch, Blossom Hill Ranch, and Sterling Hill Riding Academy, which offer up to 90-minute horse trail rides that the whole familycan enjoy. You can also sign your kids up for scheduled lessonsand week-long horse camps where they can learn not just how to ride, but also how to groom and care for their horses.
Burn rubber on go-karts
Satisfy your young'uns' endless craving for excitement with adrenaline-pumping go-kart races!
Pole Position Raceway is Murrieta's premier go-kart destination, an indoor facility that accommodates both kids and adults. You can join quick, standard races that last approximately 10 minutes, but you can also arrange for extended reservations and even party packages.
Another destination for go-karting is the Mulligan Family Fun Center, a recreational park that also boasts a mini-golf course, laser tag arena, arcade, and many more all-ages attractions. Its 2-seater go-karts are an exciting way to bond with your kids!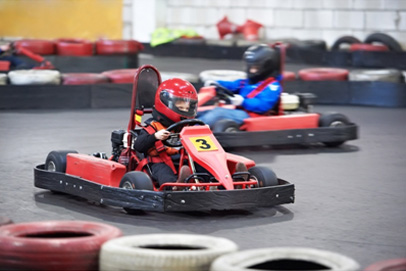 Get physical
Are run-of-the-mill play spaces not enough for your hyperactive little ones? These unique recreational facilities will surely put their limitless bundles of energy to good use:
Who doesn't enjoy trampolines? At Aerosports Trampoline Parks, the entire family can jump and bounce around to their hearts' content. For safety concerns, there's a separate 2,000-square-foot arena for kids four feet and under.
Cartwheels is a gymnastics school that's perfect for children. They offer a structured preschool program that develops kids' motor skills development. Signing up for full-term classes is not required though. Visitors can enjoy recreational gymnastics and shorter day camp programs. Birthday parties can be hosted here, too.
There's so much to enjoy in this family-friendly city! Want to know more? Give me a call or send me a message today!
10 ways to use string lights to update your outdoor space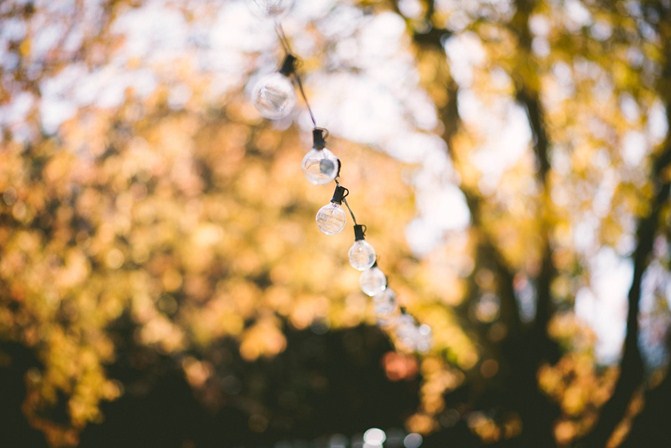 Throwing a party? Spice up your outdoor patio design with some good old string lights. It's a quick, easy, and affordable way to dress up your outdoor space.
Here are some spots where you can place them:
Across the patio
This is the most common way to use string lights and it never fails to make a lasting impression on guests. You can attach the lights to anchor points like the rooftop, fence, or wooden posts, and let them hang across the patio in a straight or criss-cross pattern. You can also use them to break up the space if you have a large outdoor area.
Across the roofline
Attach some string lights to the eaves, shingles, and gutters of your roof. You can do this by using outdoor roof clips that can easily hold the lights in place. This adds a gorgeous luminous accent to your backyard party.
Under a patio umbrella
You won't need a patio umbrella for shade during a dinner party, but it's a great spot to hang some wonderful string lights. All you need to do is line the perimeter with lights. If you're feeling fancy, you can line the underside of the umbrella by following the lines of the seams.
Inside shaded structures
If there's a shaded structure in your outdoor area, like a gazebo or a cabana, give it a nice glow by hanging string lights on the inside. In case of a gazebo or pergola, you can use artificial flowers to adorn individual light bulbs. You can also line the perimeter with lights or hang them across the ceiling. This low-level lighting option is easy to do on your own.
Over balcony railings
You can wrap the light around your balcony railings or you can let them hang across the balcony wall. This lets you maximize your space while at the same time bring some dazzle to the party. You can also string them around the door to the balcony to emphasize its outline.
Around a tree trunk
Bring some sparkle to your backyard by wrapping the trees with string lights. It's generally advisable to use white lights for an elegant and understated look. You can also create a chandelier effect by letting them dangle from some of the higher branches.
Inside garden lanterns
If you don't have a lot of space or outdoor structures from which to hang your string lights, consider placing them inside garden lanterns. This allows you to bring some decor and illumination to the area. You can embellish the lanterns with elements that match the theme of your party, such as flowers for a bridal shower or confetti for a birthday bash.
Around window frames
You can accentuate window frames with string lights. Likewise, you can hang them from a second- or third-story window. The height and visibility of these windows create a dramatic effect and help to illuminate your home exterior.
Over a pool or pond
Hanging string lights over a body of water like a pool or a pond will add a nice touch to your outdoor space. The reflection of the lights on the surface of the water creates a romantic ambience. Just make sure that there's a safe distance between the lights and the water, and that no one will be swimming in the pool during the gathering.
Experiment with different colors, bulb sizes, patterns, and placements when using string lights for your outdoor space. The design possibilities are endless.
Wine tours in Temecula Valley
Located about 50 minutes from San Diego, Southern California Wine Country has plenty to offer wine enthusiasts. And there's no better place to begin your journey than Temecula Valley, which is known for its vineyards and world-class wineries.
Here are some tours to check out:
Grapeline Wine Tours
43500 Ridge Park Dr.

Grapeline offers several tours, the most popular of which is the Vineyard Picnic Tour. This includes a catered lunch with multiple selections, tasting flights, a behind-the-scenes look at Temecula's finest wineries, and a Value Passport that gives you access to exclusive offers. A deluxe mini-coach will take you from your hotel to the tour's various stops, so you'll be traveling in comfort and ease.

You can also make reservations for private group tours and a half-day wine adventure that starts at Old Town Temecula.

Temecula Valley Jeep & Wine Tours
32286 Via Arias

Enjoy scenic views of the mountains, citrus groves, and vineyards from the back of an open-air jeep as you explore Temecula Wine Country. Their signature tour includes a gourmet lunch, wine tastings, intimate tours of crush pads and barrel rooms, and off-road excursions that will make your trip a memorable one. You'll also receive wonderful gifts like wine glasses and chocolates. A friendly and knowledgeable guide will give you insight into viticulture, winemaking, and the valley's history.

Temecula Limo Wine Tasting Tour
30520 Rancho California Rd.

Journey through Temecula Wine Country in style. Take your pick from a fleet of stretch limousines and let a trained chauffeur take you from one wine tasting to the next. A wine tour specialist can help you create or refine your itinerary and make arrangements on your behalf.

The tour will take you to Bel Vino Winery or the restaurant of your choice for lunch, and to Falkner Winery for a look at the winemaking process. You'll also get to try five to six premium wines from the best local wineries.

Temecula Valley Cable Car Wine Tours
38525 Via de Oro

Hop on to a fully-restored 1914 San Francisco cable car and get set for the experience of a lifetime. This historic motorized vehicle will take you to four local wineries where you can taste premium wines and tour the facilities. Witness the art of winemaking. Sit down for a picnic-style lunch with stunning views of vineyards and mountains.

The company offers custom tours. They also have a trolley and a bus that can be reserved for large groups.

Rockin' Good Time
30777 Rancho California Rd
.

If you're looking for a fun and interactive wine tour designed just for you and your group, then look no further than Rockin' Good Time. The company lives up to its name – they provide limousines and party buses with stereos and champagne on board. Visit three to four wineries, sip on some fine vintage, and enjoy cheese platters. Get VIP tables at a local winery where you'll be served deli-style sandwiches and potato salad for lunch.

Groups of eight automatically quality for private tours, which means you'll have a whole limo or bus to yourselves. A personable guide will accompany you on the tour.
For more information on tours and local wineries, visit the Temecula Valley Winegrowers website.
Expert tips for buying a luxury home

This majestic European-style mansion has a detached guest house and a grand balcony with around 1,500 square feet of entertaining space. View more property details here.
If you're in the market for a luxury home, here are some tips to guide you through the buying process:
Work with a qualified real estate agent
Most buyers will do an online search at some point when looking to buy a house, but not all luxury properties that are up for sale will appear on the MLS. There are sellers who refuse to have their homes listed in order to protect their privacy. Such homes are considered off-market listings, and only a well-connected luxury real estate agent can lead you to these properties.

Working with an agent with inside information can help you find fantastic homes that you may not otherwise have access to. Off-market listings generally have fewer open houses. Your agent can set an appointment to make sure you get to view the home.

Draw up a list of must-have features
Luxury homes come with their own facilities, but it helps to create a list of non-negotiables in order to streamline the search process. Let your agent know if the home you're looking for should have a tennis court, a wine cellar, smart home technology, a certain number of bedrooms, and so on.

You'll need to take your lifestyle and interests into consideration when you specify the home's must-have features. A good agent will develop a good understanding of what you want and suggest listings that will suit you.

Evaluate the home
Evaluating a luxury home is not quite the same as evaluating a regular home. Most homes are evaluated using comparables, or similar properties that recently sold in the neighborhood. However, assessing a luxury home can be more challenging because often, there aren't any similar properties within the vicinity, or it may have unique features and upgrades that have a bearing on its value.

A detailed tour of a luxury property may take a longer time, as you'll have more ground to cover. Architectural highlights, construction methods, and how the security system works are just some of the things that you'll have to discuss with the listing agent. You and your agent must pay attention to the nuances of the home.

Evaluate the neighborhood
There are a lot of amazing neighborhoods in Murrieta and Temecula that offer luxury real estate opportunities. Both cities are highly regarded – the former is known for its family-friendly environment, while the latter is famous for its wineries and festive atmosphere.

If you're buying a luxury home in these cities, find a local agent with expert knowledge of the neighborhoods. Hire someone who knows the culture of the place, and who can inform you of future developments that might have an effect on the value of your property.

Have inspections made
Luxury homes are larger than the average home, and often come with a number of amenities. Keep in mind that these amenities may require specialized home inspectors:

Pools and spas
Ponds and fountains
Landscape lighting
Lawn irrigation systems
Exterior fireplaces
Heated floors and driveways
Automatic screen and awning systems
Central vacuum systems
Sophisticated security and surveillance systems

Work out the details
There are high stakes involved when buying a luxury home, and so it's necessary to consult with bankers, attorneys, and tax and financial planners. These professionals may be directly involved in the real estate transaction. They can help protect your interests and make the transaction run smoothly.
With these tips in mind, you'll be the proud owner of a luxury home that suits your lifestyle.
Temecula and Murrieta school rankings
The schools in the Sothern California cities of Temecula and Murrieta are among the best in America.
In a study conducted by the U.S News and World Report., both cities ranked among the top 10 percent.
Among Murrieta's high schools, 3 schools received a silver medal from the report. The following Murrieta schools and their rankings:
Murrieta Valley High School at #260 in California (1,191 nationally)
Vista Murrieta High School at #277 in California (1,294 nationally)
Murrieta Mesa High at #307 in California (1,397 nationally)
Temecula's schools also scored silver medals for the following:
Great Oak High School at #226 in California (1,046 nationally)
Chaparral High at #259 in California (1, 188 nationally)
Temecula Valley High at #347 (1, 541 nationally)
To conduct this study, the U.S News and World Report partnered with the non-profit social science research firm RTI International.
Criteria
Over 29,070 public schools in all 50 states were tested and analyzed to come up with the list. A total of more than 500 California schools were part of this study.
The schools' performance was graded on their students' advanced placement or international baccalaureate test data.
Other factors were also included such as the teacher-to-student ratio, and the students' college preparedness.
Academic excellence
Part of the evaluation also accounted for how the schools were educating black, Hispanic, and disadvantaged students.
On these counts both Murrieta and Temecula scored highly which proves that excellent education need not be had elsewhere.
It should be noted that extracurricular activities were not included in the factor of scoring. Some parties believe that if extracurricular activities were part of the metrics, the school rankings of Temecula and Murrieta would have even been higher.
Nevertheless, such high scores will reassure parents that their community continues to thrive in an area where excellence is a premium.
Temecula and Murrieta among the safest cities in the America
Temecula and Murrieta were once again named as two of the safest cities in the United States.
Murrieta currently ranks as the second safest city in America.
Telecuma follows it at the 6th spot. This is according to a recent statistical report from the financial website, 24/7 Wall St.
Why Tenecula is safe
Aside from crime rates, the report also reviewed other socio-economic factors such as income, poverty rate, and education in the cities.
The data from the report was provided by the American Community Survey of the Census Bureau. Violent crime rates were sourced from the Federal Bureau of Investigation.
As the 6th safest city in the nation, Temecula only had 91 reported cases of violent crime for its nearly 107,000 residents.
Reported assault cases at the city only averaged at 36 cases per 100,000 residents.
Why Murrieta is safe
Murrieta, meanwhile, topped as the 2nd safest city in the United States for a variety of reasons.
On average, Murrieta had a reported 38 aggravated assault cases per 100,000 residents. This is the lowest in the nation. This is even lower than the safest city which is Irvine, California.
For the violent crime rate, Murrieta also had the lowest figure among all the large cities in the report. Murrieta reported just 70 violent crime cases.
Property crimes are also uncommon in the city with just 1,522 reported cases for every 100,000 residents. A majority of the property crimes committed involved larceny with 1,066 cases for every 100,000 residents.

Excellent places to live
Across the board, these are among the lowest rates among the major cities in the United States. Both cities' low high scores are indicative of their high-earning and well-educated population.
This is factual proof that Telecuma and Murrieta are very attractive communities, not just in California, but across America.
With such a high safety score, Telecuma and Murrieta prove to be an excellent choice to settle down, start a business, and raise a family.
Great new restaurants in Murrieta and Temecula
Foodies will discover a dazzling variety of restaurants that cater to virtually every taste in the Riverside County citMurrieta and Temecula. These two areas offer a diverse range of cuisine that includes almost everything, from steak to seafood, pizza to Mexican food, and a whole lot more.
Here are some of the newest establishments to check out in Murrieta and Temecula:
Sultan Bakery & Grill
25285 Madison Ave., Suite 106, Murrieta
951-894-4544
If you're craving for authentic Lebanese meals and desserts, the Sultan Bakery & Grill offers delicious Lebanese cuisine with flavors from lands like Egypt, Syria, and Palestine.
The restaurant's specialty is their flatbreads, which are prepared in a stone-fired grill. One of their popular flatbreads is the Zaatar, a tasty stone-fire flatbread topped with fine ground beef, olive oil, sesame seeds, sumac, thyme, and other spices.
Bamboo HouseAsian Bistro
27473 Ynez Rd, Temecula
951-695-9651

Opened just last September, Bamboo House Asian Bistro serves an incredible fusion of Chinese, Thai, Japanese, and Vietnamese cuisine.
The restaurant can accommodate up to a hundred guests, and is very popular for serving authentic, premium-grade sushi made from the freshest ingredients. Some of their other menu items include dim sum, Cantonese duck, calamari, Vietnamese noodle soup, and pork belly.
Kelsey's Bar & Grill
Pechanga Resort & Casino, 45000 Pechanga Parkway, Temecula
951-695-7410

After a four-month, $2.5-million renovation, the newly re-opened Kelsey's Bar & Grill boasts new interiors, an upgraded bar, and new menu offerings. The establishment now sports an open-concept floor plan, with interior features such as concrete surfaces, exposed brick, and reclaimed wood, giving the place a vintage craft brewery feel
In addition to a completely reworked, expertly crafted menu, Kelsey's now offers 48 different kinds of beer on tap. Nearly all of these are craft beers, while 23 of the varieties come from the finest Southern California breweries.
Holiday celebrations at Old Town
It's always a good idea to travel when the opportunity presents itself, especially when it's to a place like Old Town in the SoCal city of Temecula.
A beautiful little town made popular by its one-of-a-kind stores, bars restaurants, souvenir shops and, of course,its famously delicious, locally made wines and brews easily found in the town's many wineries, breweries, and tasting rooms.Since 2009, Old Town has pulled out all the stops to host the recently concluded annual food festival.
Missed it? There's more to Old Town to explore during the winter months. Here are some Old Town events you may want to base your vacation plans on:
WINTERFEST in Old Town Temecula
Ongoing until February 28, 2015
As far as holiday spirit goes, there aren't many towns out there that do winter holidays quite as good as the city of Temecula. Every year, come December, this beautiful boutique wine country gets into the holiday mood like no other – completelytransforming itself into a winter wonderland and the perfect holiday escape.
Temecula Chilled. That's what the town calls its winter celebrations with activities that include tours to marvel at the town's distinctive architecture, unearthing the rare find at any of the 10 antique and collectibles stores, and many more.
Holidays Twinkling Lights
Ongoing until January 4, 2015
Strolls through Old Town are made even more magical by streets filled with cheer and music, the smell of spices, and mouth-watering dishes in the air, complete with giant snowflakes and tens of thousands of twinkling lights shining nightly from November to January.
Snowbell Rockin' Nights
Ongoing until January 3, 2015
Be captivated by the dazzling show of lights and music every Thursday to Sunday. A great show for the kids.
Matching the 30-foot tall musical Christmas tree on Main Street are holiday carols ringing from City Hall and bells perfectly synced to a mesmerizing display of stories projected right onto the City Hall's walls.
Temecula On Ice
Ongoing until January 3, 2015
Here's a wonderful opportunity to relax and enjoy the holiday atmosphere as you glide on top of a 3,500-square-foot, state-of-the-art ice skating rink down at Town Square. View schedules, tickets, and more info here.
New Year's Eve Celebrations – December 31, 2015
December 31, 2015
Kick off the new year with a night of fantastic events held at various winery venues all over Old Town, featuring delicious eats, fine wine, and live performances that will help you start the year right.
Temecula Valley Restaurant Month
The whole month of January 2016
Foodies rejoice! Enjoy the best of Temecula cuisine in this month-long special celebration of unique flavors from the Temecula Valley. The event features over 20 participating Temecula restaurants. Check out the list of participating restaurants here.