Back Home
Europa: Temecula's New Winery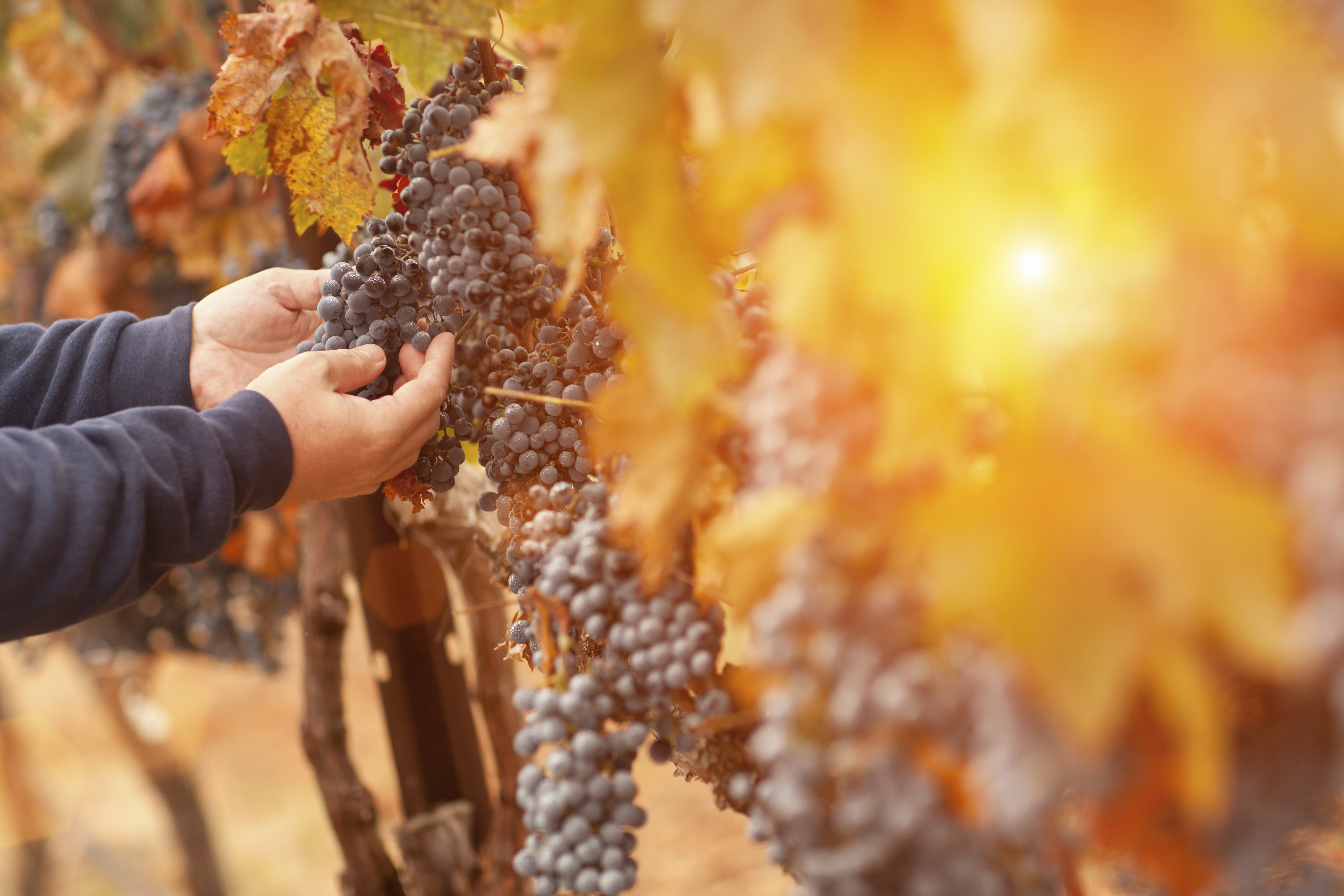 Temecula Valley is a must-visit for anyone who enjoys a glass of good wine. But the sight of lush vineyards and sun-drenched roads will be enough to keep you coming back.
Europa Village at Temecula Valley
Among Temecula Valley's acclaimed wineries, Europa Village brings you Old World charm in the West Coast. They use traditional Spanish, French, and Italian methods to produce premium wines.
Witness the skill and craftsmanship that goes into each bottle. Taste the difference – the earthy aroma and smooth finish of their wines will blow you away.
They are situated on a 30-acre vineyard in Southern California's wine country, where the soil, weather, and elevation help nurture grapes that are used to create fine wines. These wines are served to guests at the C'est La Vie wine tasting room.
But what truly makes them stand out is their warmth and hospitality. The Country Inn at Europa Village overlooks Temecula's rolling hills and serves amazing breakfast. This secluded retreat offers luxurious accommodations in a rustic setting.
They hold film screenings, live performances, and wine education classes in addition to wine tastings. Large groups are welcome.
Europa Village may be reserved for private events. The intimate and elegant atmosphere makes it ideal for wedding ceremonies.
A bright spot for investors
Located just 130 kilometers from Los Angeles, Temecula Valley has been producing wines for over half a century. And while it has long been the domain of just a few established wineries, the area has been receiving renewed interest from foreign investors.
The surge in financing has facilitated a renaissance of sorts, ensuring that Temecula Valley's long tradition of producing award-winning wines will continue. New wineries are entering the fold, while the established ones have begun expanding. A number of developments are also in the pipeline.
Europa Village, for its part, is undergoing expansion. New additions, such as shops, restaurants, a spa, and more wineries will enhance guests' experience.
But the highlight of the expansion project will be 53 acres of newly-planted wine grapes and a farm-to-table restaurant.
Other wineries, such as the Peltzer Family Cellars and 12 Oaks Winery Resort, are also expanding. The former will add a community garden, harvest activity center, and farm-to-table outdoor area to their winery. The latter will feature Spanish-style villas and new dining options once expansion is complete.
A destination to watch
In September of last year, Temecula Valley was named a key destination to watch for 2016-2017. Over 2.7 million tourists visit wine country annually. Travel-related expenses went up by 52 percent to a staggering $696 million in 2015.
The occupancy rate for hotels was 74 percent for the weekdays, and 90 to 100 percent on the weekends that same year. Overall lodging revenue amounted to $68 million.
Aside from Temecula's famed wineries and vineyards, local tourism got a boost from other attractions, such as the Pechanga Resort & Casino, the Temecula Wine Country Golf Trail, and Old Town Temecula.
Europa Village is open daily, from 10am to 5pm. They are located at 33475 La Serena Way. For more information, call 1-888-EV-EUROPA or visit their website.
Pechanga Expansion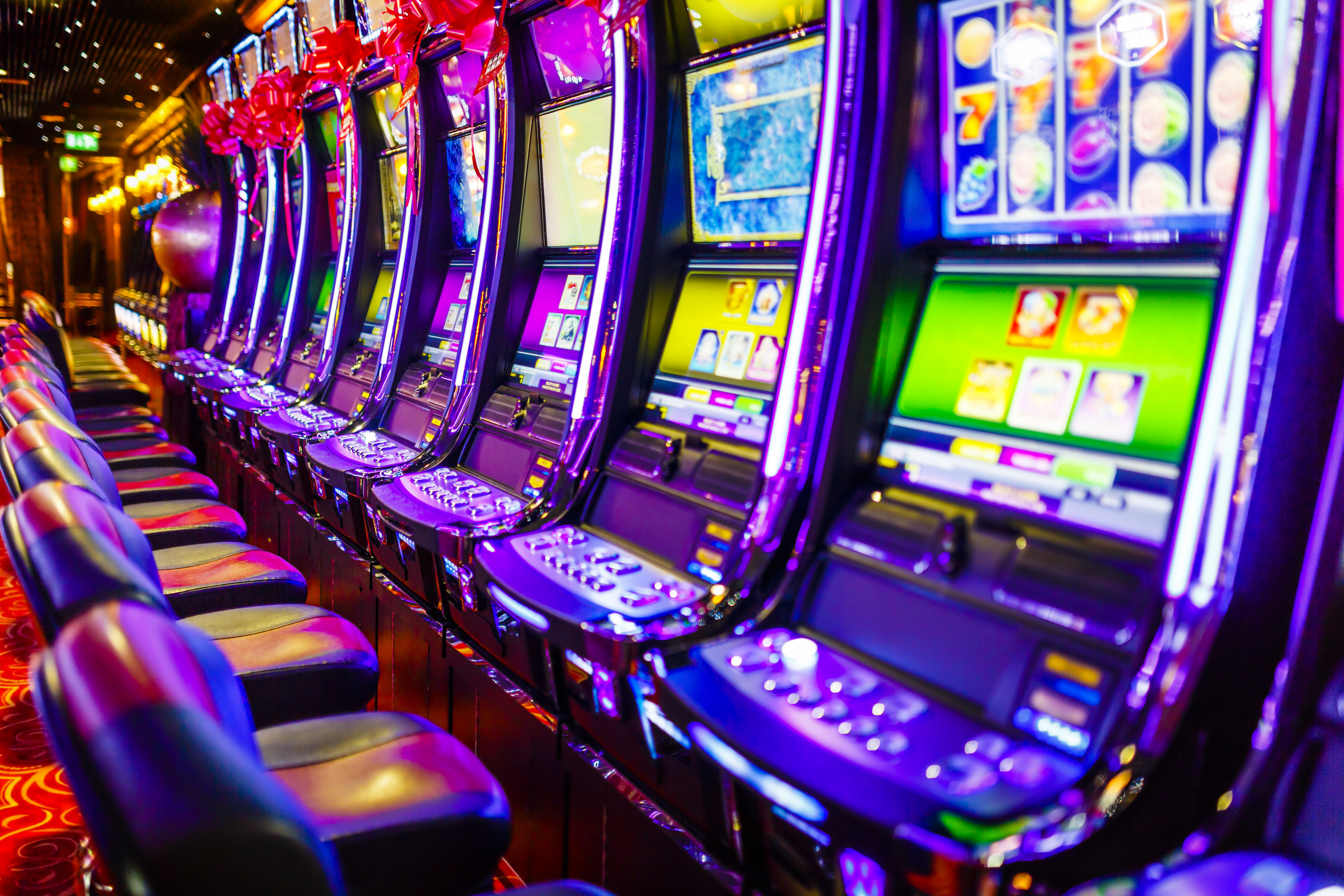 Pechanga Resort & Casino is getting a major facelift, complete with a new logo, modernized branding, and a $285 million-expansion project. The casino aims to bring laid-back luxury to new and existing clients.
The largest property on the West Coast
The casino is set to become the largest property on the West Coast, thanks to a massive expansion project that began in December 2015. Pechanga tribal officials held a ceremonial ground breaking at the site in front of resort management, local officials, and the media.
In March 2017, the Pechanga Development Corporation (PDC), which oversees the establishment, unveiled the new logo and brand identity. PDC worked with Troika, a brand consultancy and marketing agency, to reinvent the brand.
The result is a modern, future-facing brand poised for success in a global and digital landscape. It is set to compete with the biggest names in gaming and hospitality in Las Vegas.
The new logo, a singular P, allows for better brand recall and exudes the laid-back luxury that the casino stands for. Troika Creative Director Seton Kim describes it as "an elegant simplification" of the previous logo – a feather skirt.
Later that month, tribal members and officials celebrated the completion of the East Parking Garage, a five-level car park right next to the casino. It marked the end of the first phase of the project.
The East Parking Garage boasts 2,400 car spaces. There are 44 vehicle charging stations, three of which are reserved for Tesla cars, on the first level. Solar panels will be installed on the rooftop – testament to the Pechanga's reputation as an ecologically-minded casino.
The perimeter of the car park will be beautified with sycamore and pepper trees.
Expansion was considered halfway done in April. Construction workers, members of the PDC, and tribal leaders watched the topping out of the latest addition to the casino. Crew members poured the last remaining 710 tons of concrete into the new tower's upper framing from 14 stories above.
The hotel tower will feature 568 AAA Four-Diamond rooms and suites, along with a two-story luxury spa.
The expansion project will reach completion in December of this year, creating 3,500 new jobs.
New and improved amenities
Upon completion, the casino is expected to have the following amenities:
A 200,000-square-foot casino
A 100,000-square-foot indoor events and convention hall
A 174,500-square-foot outdoor events and convention hall
1,090 hotel rooms
13 restaurants
13 pools and spas
Fitness center
18-hole championship golf course
Concert venue
Nightclub
Roof garden
Over 4,560 employees will be needed once the project ends.
Tutor Perini Corporation, one of the largest general contractors in the country, was chosen as the expansion builder.
Lifescapes International, a landscape architectural firm, was selected to design the casino's four-acre swimming pool complex, while Las Vegas-based CLEO Design is in charge of interior design.
About Pechanga Resort & Casino
Situated on the Pechanga Reservation in Temecula, Pechanga Resort & Casino is a Native American casino owned and operated by the Pechanga Band of Luiseño Indians. They are a federally recognized tribe led by an elected council.
Delawie Architects was the casino's original designers when it was built in 2002. The establishment is highly profitable, reportedly generating more than $200 million a year.
How to prepare to buy a home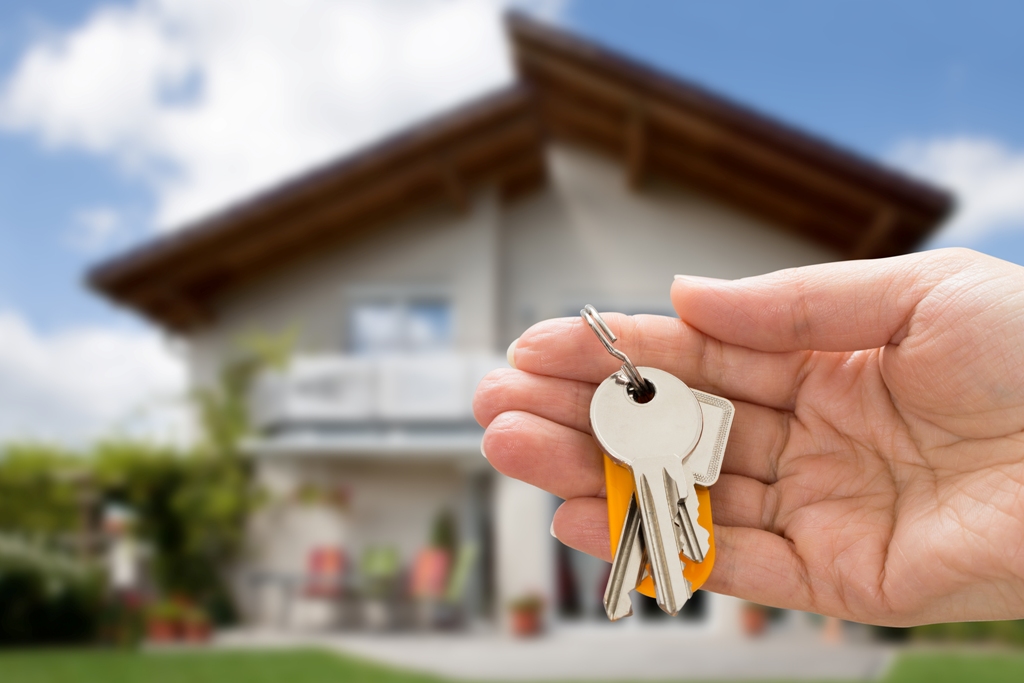 Buying a home might just be the biggest investment you'll ever make. And even if you've purchased real estate before, no two transactions are the same.
Here's how to get ready to buy a new house:
Timing is everything

Is it the best time to buy a home? It's less about current mortgage rates and market conditions, and more about financial capacity. You can enter the market if you've built up your savings, you have steady employment, and you intend to stay put.

Generally, it's advisable to buy a home if you plan to live in it for at least five years. This allows you to recoup the costs. But if relocating for work, education, or marriage is in the cards, then you might want to put off the purchase.

Get your finances in shape

Aside from building your savings and having a steady source of income, you need to take care of your credit score. This increases your chances of getting approved for a mortgage, and at a higher amount.

Ask your bank for a copy of your credit report. Put off major purchases in the months leading up to your loan application. Minimize or consolidate your existing debt, and make payments on time.

Shop around for a mortgage

Talk to multiple lenders in order to get the best rates and loan amount. Gather all the necessary documents and identification needed for the application process. The lender will ask you to disclose information in order to verify your background. This covers your monthly income, account balance, debts, employment history, where you've lived, and so on.

Find out how much home you can afford

It's easy to get carried away during house hunting, but determining how much home you can truly afford will help narrow down your choices. Too many buyers end up house poor – that is, living in a nice home but not having enough cash for monthly expenses and personal emergencies.

Not only does pre-approval prevent you from choosing a home beyond your price range, it also keeps you from settling for a house below the amount you can be approved for. This helps you maximize your resources and find a property that suits you.

Work with a Realtor

A Realtor will help you get ready to make a home purchase, as well as guide you through the rest of the buying process. Hire one who knows the local market in and out. They can give you valuable insight and advice.

The Hensley Group specializes in high-end Temecula and Murrieta real estate. Call me, Marcel Hensley, at 951-252-9088 or send an email to marcel(at)thehensleygroup(dotted)net.

Schedule open houses

It's worth taking the time to view homes personally. Block off your schedule for open houses, and prioritize the homes that you are most interested in. Your Realtor can help come up with a schedule that will help you make the most of your time. For instance, they can arrange for you to attend multiple open houses in the same neighborhood within a single day. This will make your trip to the area worthwhile.
Real estate tips to live by this 2017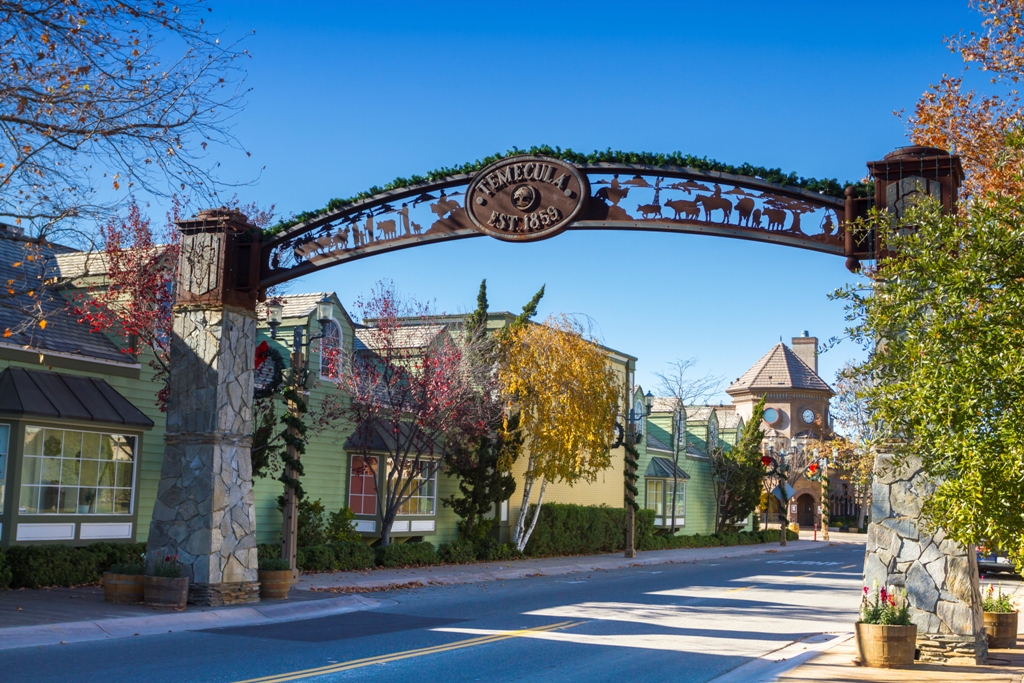 As we enter the second half of 2017, it's clear that the real estate scene has remained a sellers' market. But new dynamics are helping shape the market differently from preceding years.
If you're looking to buy or sell a home this year, it will be wise to learn as much as you can about the real estate market to make well-informed decisions.
Whether you're buying or selling, here are a few tips that can help you close the best possible deal in 2017.
For buyers:
Now is a good time to buy a starter home

Unlike in previous years, millennials have started buying properties this year and are looking into starter homes. According to the National Association of Realtors, around 52% of home sales in 2017 will be made by first-time homebuyers, particularly millennials. That means more competition and bidding wars for first-time buyers, especially in the spring of 2018. Be one step ahead of the pack by buying this year, perhaps in the winter when there's traditionally much less competition.

Be aware of financing packages

Unlike in the Great Recession, there's a wider variety of financing packages available for all types of buyers today. You can borrow from the Federal Housing Authority or look up similar loans, which can help you buy a home without paying a substantial down payment. If you're looking to buy a high-end property, jumbo loans are an option.

To get the best mortgage terms, work to get your credit score up. If your credit score is far from stellar, however, don't be discouraged – you can still find a number of attractive financing packages. Consult a trusted mortgage broker to learn about your alternatives.

Make a strong offer

In a multi-bidder situation, it's not enough to have a good offer price. Sellers are also looking into other terms and benefits, such as mortgage preapproval, proof of funds, and quick closings. Other perks can make an offer more attractive, such as guaranteeing to pay a certain amount above the highest offer, paying some or all of the closing costs, or letting go of certain contingencies.
For sellers:
Work with the right agent
A sellers' market gives you the best chance to make the highest possible profit on your home. However, common mistakes – for example, not pricing your home right or inadequate marketing – can make your home sit longer on the market or not sell at all.

An experienced agent can help you with the following:

Determine the most competitive and profitable price for your home
Develop marketing strategies to reach as many potential buyers as possible
Negotiate and sift through various offers to find the most beneficial one
Work on the tons of paperwork that goes with closing a sale

Do the necessary improvements and renovations

It may be a sellers' market, but this does not mean buyers have become less discriminating than before. Buyers generally prefer a home that's move-in ready. Additionally, many homes these days offer conveniences and amenities like smart home features, gourmet kitchens, and outdoor entertainment areas, among others. The features that many buyers look for in a home add value to a piece of property. Make sure yours is just as attractive to buyers as similar homes in the market to optimize resale value.

Stage your home
Staging your home makes it easier for buyers to see themselves living in it. It also helps to highlight your home's best features while downplaying potential problem areas.
Arts and culture in Temecula
Temecula Valley has a vibrant arts and culture scene that caters to the widely varied interests of its residents and guests. From symphony performances to country music, community theater to art exhibits, this wonderfully diverse city features events and venues that keep the arts and culture thriving.
Here's a look at some of them:
The Theater at Pechanga

The prestigious Pechanga Resort and Casino offers several venues for topflight entertainment. One of these is The Theater at Pechanga, a 1,200-seat performance venue for musicals, Broadway productions, stand-up comedy, and concerts by internationally renowned artists.

Temecula Valley Symphony and Chorus

Hailed as one of the foremost cultural attractions in the region, the symphony boasts 60 volunteer members, most of who live and work in Temecula Valley. The symphony's regular season concerts are held at the Golden Bears Theater in Temecula Valley High School, with programs that range from the symphony's rendition of classical favorites to pop tributes.

Temecula Valley Balloon and Wine Festival

Temecula Valley's premier event celebrates the famed wine-growing tradition and lifestyle of the region with three days of wine and beer tastings, hot air balloon rides, and concerts by the top names in entertainment. Participants get the chance to sample the best Wine Country offerings and view the beautiful city from an exciting vantage point.

Old Town Temecula Community Theater

Located in the heart of historic Old Town, the theater has two state-of-the-art performance venues – a 354-seat proscenium theater and the 48-seat, club-style Club at the Merc. The theater is home to seven resident companies – encompassing drama, musical, dance, and other performing arts – staging numerous performances every season.

Art of the Walls

Hosted by the City of Temecula Community Services Department, this event is staged every first Friday of the month at the city's gallery in Truax Building. It features the artwork of more than 10 artists whose work covers various genres. The exhibit also includes musical performances and refreshments, and is open to the public free of charge.

Temecula Valley Museum

The museum offers a glimpse into the city's history and culture with its permanent and seasonal exhibits and art gallery. The museum's collections include early photographs, memorabilia, and relics showcasing various aspects of Temecula's history. The museum also stages walking tours of Old Town Temecula, summer camps and other events, and houses the charmingly quaint wedding chapel, Chapel of Memories, built in 1917.

Pennypickles – The Temecula Children's Museum

This award-winning attraction located at Old Town is a children's science museum like no other. Kids will learn about inventions, gadgets, physics, biology, and more as they tour the fictional Professor Phineas T. Pennypickle's "home and workshop." The museum also holds fun events for the family such as "Hogwarts Herbology" and "I Love Robots" nights.

Summer Concert Series

All summer long, the city presents free concerts at the Temecula Amphitheater, with performances by local and visiting rock and country bands, as well as musicians of other genres.

Old Town Temecula

The city's historic downtown is home to some of Temecula's earliest buildings and structures that have been well preserved over the years. It's also the site of many of the city's premier events, museums and other attractions, and features antique shops, wooden boardwalks, and great shops and restaurants.
How to survive a home addition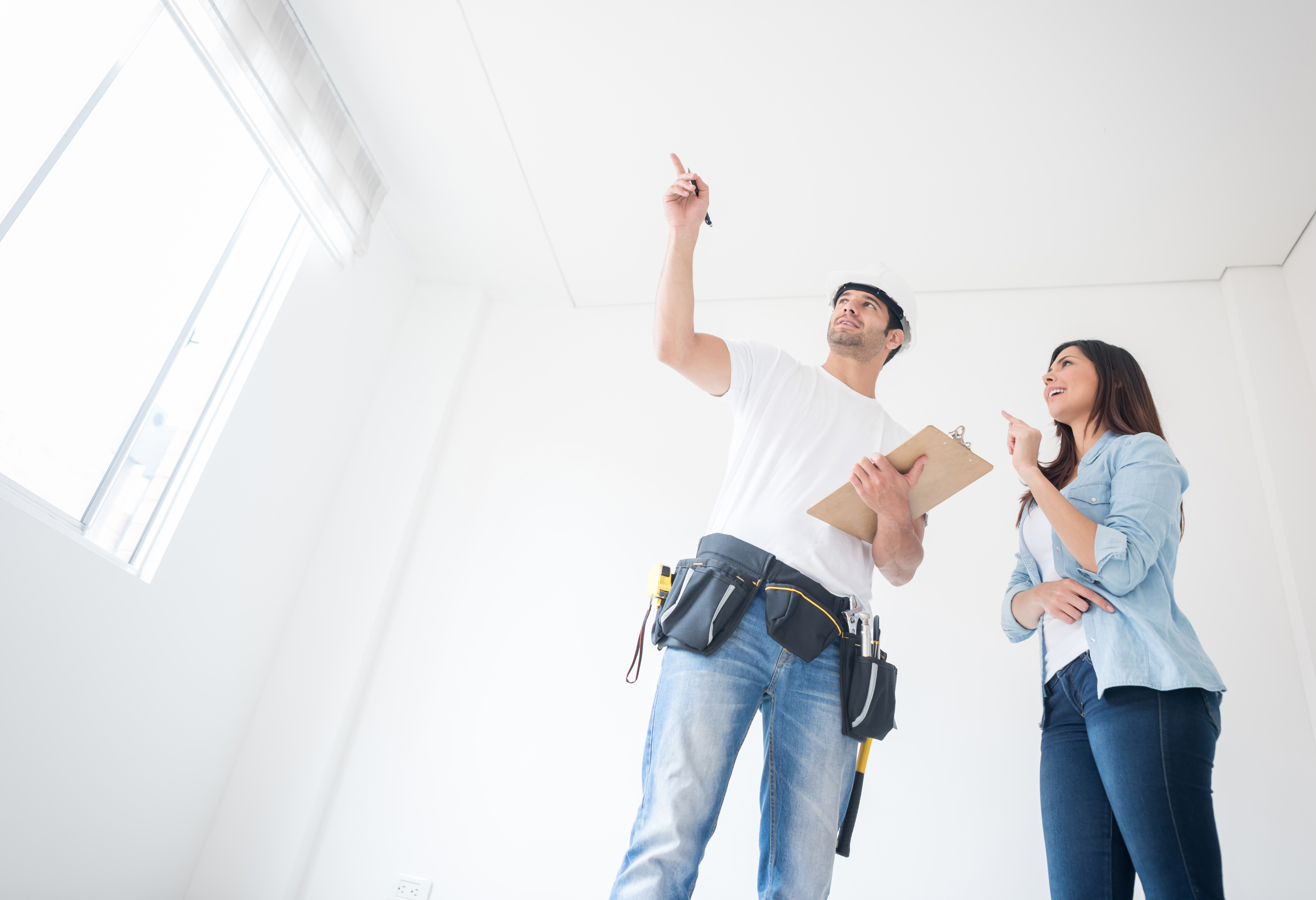 It's a good idea to regularly give your home a thorough inspection and decide where updates may be needed. When the time comes to sell your home, you'll have a better chance of getting excellent resale value if your upgrades include some of the newer sought-after amenities and features.
For example, you may want to add an outdoor kitchen or an entertainment room – two of the features many buyers today look for in a Temecula/Murietta home.
Outside of improving resale value, home additions are often necessary to meet your changing needs and preferences.
Before you achieve the desired outcome, however, you will have to live through weeks – even months – of messy, disruptive construction and its after effects.
To help you survive the home addition process, consider the following tips:
Work with a reliable contractor
Ask for referrals from friends, family, or other people you trust. Or check out what people have to say about the contractor's work on user review sites like Yelp. The right contractor is one who has the skills, experience, and knowhow in the home addition process. The project should be executed with care and expertise, such that the addition blends seamlessly with the original architecture and the construction does not result in major damage to existing structures.

Furthermore, the contractor must have adequate insurance, which includes workers' compensation and contractor's liability coverage. The latter covers damages to your property that may not be related to the renovation or addition.

At the onset, ask your contractor to give you a written estimate of the completion date. While this may likely change, it will help set expectations. It could also prove helpful if things go sour and legal intervention is needed.

Protect your lawn and landscaping
Damage on your lawn and landscaping may be difficult to avoid, especially when a new foundation has to be laid, and equipment, construction materials, and workers have to move across the lawn. Before the work starts, sit down with your contractor to discuss how to minimize the damages.

Here are some details that you may want to take up with your contractor:

Ask the contractor if your favorite plantings and shrubs can be protected while the construction is going on. If not, make an arrangement to have the plants removed and stored for replanting after the work is done. Learn about what the plants need to survive while they're in storage.
Identify and mark pathways where materials and equipment may be hauled and where workers can come and go with the least damage to your lawn.
If possible, use plywood planks to create sidewalks. The plywood will help distribute weight and prevent an uneven surface. Plastic sheeting can also help protect the grass and the ground.
Talk with your contractor about fixing any damage to your lawn after construction, including reinstalling plantings, adding new topsoil, and replanting or rehabilitating the grass. This could entail additional cost but it is necessary to bring your lawn back to its old glory.

Deal with dust
Dust is inevitable in every construction site. To protect your home from dust as much as possible, consider the following:

Put up as much barrier as may be practical between the construction site and the rest of your home, particularly the interior. Ask your contractor about installing a temporary wall or heavy plastic sheeting to block off dust, as well as the noise and view of the construction.
Protect your window treatments, hardwood floors, carpeting, doorways, and others with plastic sheeting and duct tape.
Cover air ducts with plastic sheets, and avoid using your A/C while construction is going on. If you have to use your A/C, divert the air away from the construction area.
Ask your contractor if it's possible to wait until a good portion of the addition has been completed before knocking down existing exterior walls.
Upcoming events at Temecula Valley Wine Country
Temecula Valley Wine Country is bursting with events the whole year round, with daily activities and entertainment from the various wineries and large-scale festivities organized by the Temecula Valley Winegrowers Association.
If you want to sample the best that Wine Country has to offer and experience the rustic winegrowing lifestyle, join the events that have been lined up in the region in the coming months. Here's a look at some of them.
Sip Temecula Wine Tasting Passport

This event gives you the chance to visit some of Temecula Valley's best wineries and sample their offerings at discounted rates. With your passport, you can choose five out of 24 participating wineries to visit on a time and date of your choosing. The visit may be scheduled on weekdays, Mondays to Fridays, except on holidays.

The passports are available online at a price that gives you as much as $30 savings. 2017 passports are valid until December 29. With your ticket, you'll experience a standard wine-tasting flight at each of the five wineries, have the opportunity to tour the vineyards and facilities, and receive special offers given only to passport holders.

Crush 2017

The Temecula Valley Winegrowers Association presents Crush, an annual event that takes place every September – California's Wine Month. This year's festivities will be held on September 30 at Monte de Oro Winery.

Crush is the only event that features products from all 30+ association members in one location. Savor the best of Temecula Valley wines, along with gastronomic offerings from about 15 local wineries and restaurants, as well as live entertainment.

A VIP ticket will entitle you to a private tasting featuring the best and most exclusive wines from the top winemakers of Temecula Valley. VIP tickets are limited to only 100 guests.

Temecula Valley Annual Barrel Tasting

Happening on January 27 and 28, 2018, this highly anticipated event gives you the chance to sample unfinished barrel and tank wines, as well as finished wines and the latest offerings from participating wineries. You can choose a single-day ticket that allows you self guided tours of as many as 18 wineries, or a two-day ticket to visit as many as 36 wineries, between 11 a.m. and 4 p.m. on both days. Enjoy wine and food samplings at each of the wineries you choose.

Grape stomping

Many Temecula Valley locals and visitors look forward to this tradition during harvest season. Each year, several wineries hold grape-stomping events and contests, with plenty of food and wine to be enjoyed by everyone. One of the most popular grape-stomping events is hosted by Ponte Winery, which has set this fun gathering on August 20 this year.

Musical entertainment

Live musical entertainment is presented every weekend at Temecula Valley wineries, featuring rock and country bands and artists, as well as musicians of other genres. Enjoy great music along with the finest wines and sumptuous food with stunning Wine Country landscapes as backdrop.

Arts and craft events

Arts and crafts are very much a part of the lifestyle in Temecula Valley. Some wineries pair good wine with the arts in uniquely fun events. These include the Art + Vino painting classes and parties held every Wednesday at the Oak Mountain Winery, an art and craft fair every Sunday and Saturday at the Maurice Car'rie Winery, and Paint Nite in the Barrel Room painting parties held various nights from July to August at the Mount Palomar Winery.
Outdoor recreation in Temecula, CA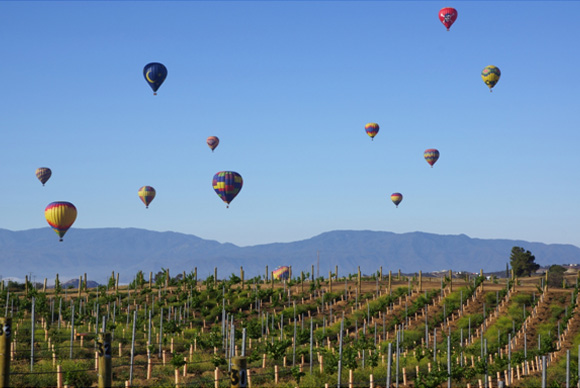 In Temecula, nothing beats stepping out to enjoy the sights, the sounds, and the smiles. This city's lovely Mediterranean climate makes enjoying various outdoor activities easy any time of the year.
Don't know where to start spending your downtime in Temecula? Check out our list.
Taste Southern California's finest wines
Morning mists, a high midday sun, and cool, breezy nights make Temecula Valley's local climate ideal for viniculture. Since the '70s, the region has been producing award-winning merlots, grenaches, chardonnays, and more. Temecula Valley Wine Country currently has over 30 wineries, most of which offer boutique wine-tasting tours and full-service accommodations.
Start your Temecula wine-tasting journey with the Wilson Creek Winery, the city's largest wine producer, best known for its almond-flavored bubbly. You should also stop by the family owned and operated Doffo Winery, which is renowned for its limited-edition spirits, and the Oak Mountain Winery, a wine cave built inside a hollowed-out hill.
Swing by the city's championship golf courses
Temecula's consistently fine weather makes it easy to spend time on championship-caliber golf courses at a whim. Within city limits alone, there are nine plush courses that aficionados of the game shouldn't miss. (Read about the five must-see Temecula golf courses in our blog.)
Thanks to their idyllic and romantic backdrops, these premier golf courses are also highly desired venues for weddings and corporate events.
Take flight in hot air balloons
Hop onto a hot-air balloon and see Southern California from a very different perspective. The valley's steady breezes and warm, dry conditions provide safe, wide open air space to enjoy a one-of-a-kind way to appreciate your hometown. Rides take 60 to 75 minutes, offering stunning aerial views of rolling hills, sparkling lakes, lush vineyards, grand estates, and even the Pacific Ocean.
There's a hot-air balloon ride for every occasion. Celebrate birthdays, anniversaries, and other milestones feeling like you can touch the skies. Live out romantic moments watching the sun rise or set from the heights. Some balloon ride services even let you enjoy Temecula's fine wines during your flight.
Ride into the Temecula sunset on horseback
Temecula is home to many ranches and equestrian services that allow residents and tourists to experience the city's great outdoors on horseback.
The Temecula Eq-Wine Riders offer trail tours that bring you to the heart of the Wine Country, punctuating scenic rides with wine-tasting stops. A more relaxedriding experience through the Temecula vineyards comes courtesy of the Temecula Carriage Company, which offers memorable horse-drawn carriage and trolley tours.
Those who prefer to be spectators can watch polo games and dressage and show-jumping exhibitions at the upscale Galway Downs Equestrian Center.
Spend the night under the stars
Set up camp at one ofTemecula's many campgrounds for the ultimate outdoors experience. The city's 30 parks are a great starting point when looking for sites, but if you want to really connect with nature, keep Diamond Valley Lake, Lake Hemet, and Lake Skinner on your must-visit list. These lake resorts offer the best natural settings – miles ofwaterfront, verdant mountainsides, and dazzling, clear skies!
Excited to get to know the Temecula outdoors better? Drop me a line and let's chat!
Decorate your home with these DIY projects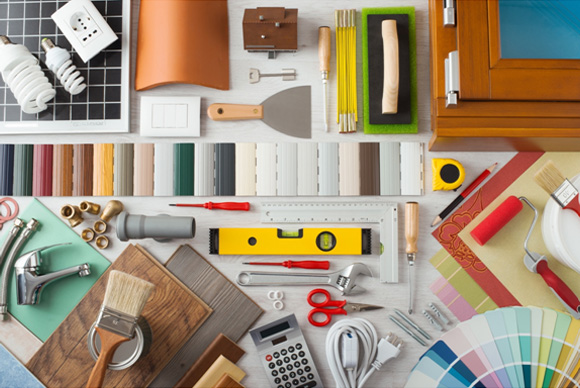 Southwestern and western Riverside County is known for expansive spaces with lush vegetation, rolling hills, and sparkling lakes. Make your home match your lush natural surroundings with these affordable and resourceful DIY projects:
Wood work
Complement the towering sycamores and oaks of Riverside's verdant landscapes with rustic-themed modern household fixtures:
Pallet crafts

Wooden pallets offer lots of great DIY possibilities. To get started, ask around at your nearest home supplies store and you might get lucky with a few free palletshere and there. Taking the pallets apart leaves you with a lot of raw material, and because they're already measured and cut, they're easy to work with.

If you have a whole lot to go around, you can turn plain walls into cabin-inspired wooden walls. It's a great look that takes you away from conventional paint or wallpaper. You could even match it up with sliding barn doors, also made from pallet boards. Alternatively, if you have more limited supplies, you can use pallets to create artful frames for your photos and other wall décor.

Liveedge coffee table and stool set

Liveedge woodis at oncerustic and sophisticated. Itmakes for a great addition to open living spaces, especially as coffee tables and stools that match the vibrant natural views on a pleasant patio or deck.

Living in an area where lumber is abundant, it shouldn't be too hard to source wood slices of your preferred shape and size. We recommend matching the slabs with minimalist bases like hairpin-style legs, so that the charm of the liveedge wood stands out.
Repurposed foliage
Aside from wood, dried and fallen foliage also make great DIY resources that enhance your living space. These projects are so easy, you can have your kids join in and get creative!
Pillowcase prints

Liven up your upholstery with some self-designed pillowcases using dried leaves and branches. The fun part here is that you can make designs to match every season, using different plants (and plant parts) and colors to mix things up.

Metallic foliage

Another way to turn fallen leaves into classy home décor is to spray paint them with metallic paint. These make nice little highlights for your tablescapes and shelves, and like the pillowcase prints, can be season-themed using paints of different colors and shades.

Painted twig bouquet

How about a bouquet that never wilts? Let your creative juices flow, mixing and matching lively colors on twigs and branches – stuff that you can easily find in your backyard! The final product is a surprisingly pleasant and dainty little shelf or desktop highlight.
Wine bottles and other breakables
Chances are, you accumulate a lot of bottles in your home. You live in the heart of Southern California wine country, after all. Don't just throw your bottles and chipped breakables away; you can still create these wonderful table pieces out of them.
Drip candles

Use your empty bottles to add a little romance on your dining table. All you need to do is clean them up and stick candles into them. As drip candle holders, your bottles take on a new life and help create new memories (perhaps to replace the ones that the original contents wiped away).

Tiered trays

Feeling that your plates, cups, and wine glasses are out of style? Or maybe too old and chipped to look good on your table setting? Pile and glue them on top of each other and be surprised at what pretty trays they can make.
Need more quick, easy, and affordable ways to beautify your home? Call me up and let's share ideas!
Kid-friendly activities in Murrieta, CA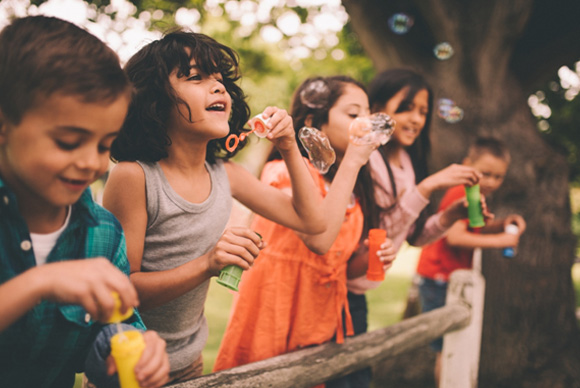 The city of Murrieta is an excellent place to raise a family. Homes are affordable, schools aretop-notch, the economy is growing, and public safety is always a priority – in fact, the city is hailed as the 2nd safest in the country.
Play and recreation in this southern California city are likewise outstanding. While parents can unwind at renowned local wineries and golf courses, kids also have plenty of options for enjoyment.
Spend time outdoors
One of Murrieta's greatest draws is its natural beauty. Its open spaces are abundant with tall grasses, towering oaks and sycamores, and refreshing natural hot springs.
The Santa Rosa Plateau Ecological Reserve offers enriching kid-friendly tours. Children get a glimpse of the 9,000-acre area's natural history and existing ecosystems. The tours are great opportunities to see some of the Santa Rosa Plateau's resident flora and fauna, including more than 200 bird species and dozens of rare animals and plants.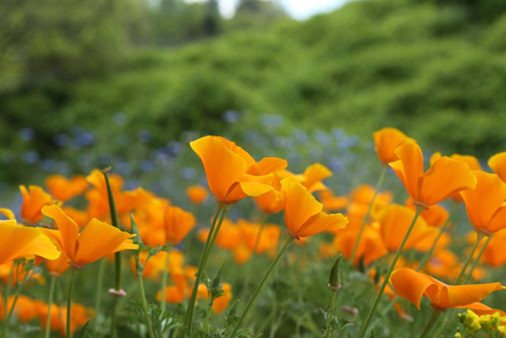 The California poppy is one of many species of wildflowers in the reserve.
Orhow about a day at the park? Murrieta residents are spoiled with 50 of them! While your youngsters go wild at playgrounds of all shapes and sizes, picnic areas, and dog parks, you can relax under nicely shaded and breezy areas.
Go horseback riding
Murrieta's grassy landscapes are perfect for horseback riding, a great way to inspire a deeper appreciation for nature at a young age. Even kids as young as four years can enjoy guided pony rides.
To make the most out of Murrieta's equestrian-friendly terrain, visit the Susie Q Ranch, Blossom Hill Ranch, and Sterling Hill Riding Academy, which offer up to 90-minute horse trail rides that the whole familycan enjoy. You can also sign your kids up for scheduled lessonsand week-long horse camps where they can learn not just how to ride, but also how to groom and care for their horses.
Burn rubber on go-karts
Satisfy your young'uns' endless craving for excitement with adrenaline-pumping go-kart races!
Pole Position Raceway is Murrieta's premier go-kart destination, an indoor facility that accommodates both kids and adults. You can join quick, standard races that last approximately 10 minutes, but you can also arrange for extended reservations and even party packages.
Another destination for go-karting is the Mulligan Family Fun Center, a recreational park that also boasts a mini-golf course, laser tag arena, arcade, and many more all-ages attractions. Its 2-seater go-karts are an exciting way to bond with your kids!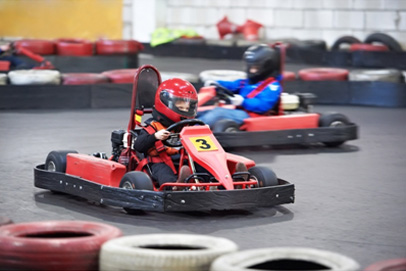 Get physical
Are run-of-the-mill play spaces not enough for your hyperactive little ones? These unique recreational facilities will surely put their limitless bundles of energy to good use:
Who doesn't enjoy trampolines? At Aerosports Trampoline Parks, the entire family can jump and bounce around to their hearts' content. For safety concerns, there's a separate 2,000-square-foot arena for kids four feet and under.
Cartwheels is a gymnastics school that's perfect for children. They offer a structured preschool program that develops kids' motor skills development. Signing up for full-term classes is not required though. Visitors can enjoy recreational gymnastics and shorter day camp programs. Birthday parties can be hosted here, too.
There's so much to enjoy in this family-friendly city! Want to know more? Give me a call or send me a message today!