Back Home
5 Home Improvement Projects That Add Value to Your Home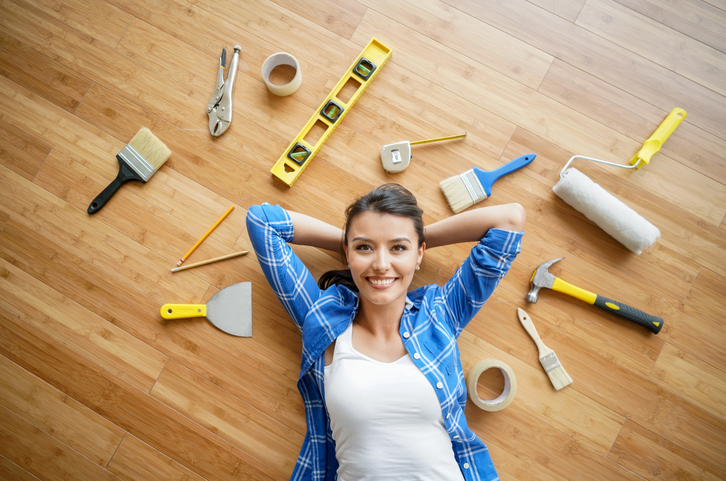 Home renovations present a win-win situation: they make everyday living more comfortable, and they increase your home's value. Of course, some home improvements offer better returns than others. If you want to maximize your hard-earned money, prioritize these projects:
Added insulation
Sometimes, the best home improvements are the ones you don't even see. Case in point: added insulation. This renovation may seem mundane, but it can easily save homeowners hundreds of dollars in utility bills.
It's surprisingly affordable, to boot: an upgrade costs about $1,500 on average, but yields a 108% return on investment. Talk about bang for your buck! For this reason, Remodeling Magazine hailed insulation work the top home improvement of 2017.
Kitchen remodel
It's often been said that the kitchen is the heart of the home, and buyers are happy to pay extra for a fully upgraded one. After all, the kitchen is one of the most-used parts of the house; renovating it can translate to huge energy savings.
That said, you don't always need a major overhaul; even a minor remodel, which involves refacing cabinets or updating finishes, can yield an 80% return on investment.
Bathroom renovation
For many homeowners, their bathroom is a sanctuary. That's why many are willing to invest good money to make it as comfortable and luxurious as possible. It's a part of the house where you can really tell whether money has been well spent or not.
The good news is that buyers are of the same persuasion, making bathroom remodels a surefire way of increasing home value. Popular renovations include adding a vanity, putting in new tiles, installing a bathtub, and overhauling the heating system.
Deck or patio
A deck serves as a natural extension of your home, conveniently giving you more living space. It's very versatile, too. Put out a dining table and chairs, and it instantly becomes a cozy breakfast nook. Need to catch up on your reading? Grab a rocking chair and your favorite book.
Another great option is a patio, which you can use as an outdoor dining area or a place to entertain guests. Customize the space by putting in features like a fire pit or a cocktail bar.
Need help figuring out which projects would add the most value to your home? Ask an expert! Get in touch with one of Temecula's most trusted real estate agents –call Marcel Hensley and the team at the Hensley Group at 951.719.0355 or send an e-mail to marcel(at)thehensleygroup(dotted)net today!