Back Home
Budget-Friendly Ways to Improve Curb Appeal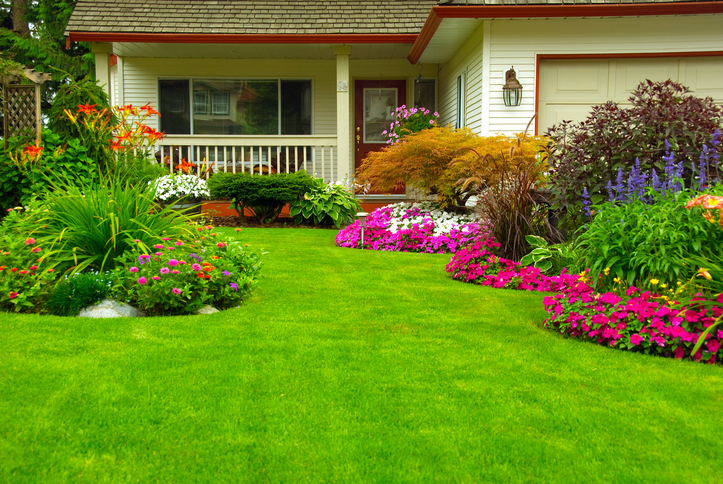 Curb appeal is very important for a number of reasons. It can spell the difference between a buyer instantly falling in love with your home and walking way uninterested. How your home looks like from the outside also helps shape others' impression of you as the homeowner. Best of all, a welcoming and pleasant exterior gives off a pleasant and lighthearted vibe.
Enhancing your home's curb appeal doesn't have to cost much. You can do many things to spruce up your exterior on a budget. Here are some ideas:
Improve your landscaping

Your landscaping plays a major role in creating curb appeal. Make sure your lawn or front yard is neat and well-groomed. Trim the grass and hedges, and remove weeds. Make your yard more attractive by creating garden beds, planting perennial flowering plants, and adding accents like rock or water features. If you have limited space or small plots, use planters or plant attractive wildflowers.

Make your front door stand out

Painting your front door with an eye-catching color can do wonders in improving your exterior. A new front door, preferably a steel one, can enhance your home's value. But if this is out your budget, a fresh coat of paint can make a big difference as well. Also consider adding inexpensive foam molding to add charm to your doorway.

Upgrade your siding

A stone veneer can greatly enhance the appearance of your home but it can be quite expensive. Consider manufactured stone veneer – it looks and feels very much like the real thing without costing as much. If changing your siding is not doable at the moment, give the existing one a good wash and a fresh coat of paint. Choose a neutral or earthy color that will appeal to current buyers.

Invest in fixtures

Good outdoor lighting makes a great investment as they're one of the top features buyers look for in a home. They not only add elegance to your garden at night, they also help improve safety and security. Choose energy-saving LED lights and place them strategically around your garden to highlight the most interesting and most attractive features.

Add a pergola

A pergola, preferably with greenery, can instantly add charm. You can build one over the garage, the patio, or any other part of the yard that needs some character. If you love DIY projects, this is something you can try your hand at. Otherwise, you can find plenty of affordable options in home improvement stores.

Install new house numbers

Brand new and modern house numbers send out the impression that your home is well-maintained and updated. You can also consider unique and charming ways to display your house number, such as painting it on planters for a welcoming, rustic look.

Give your mailbox a makeover

A nice mailbox packs plenty of traditional charm. It's also one of the first things people see in your home, so if you have an old, rusting mailbox, consider changing it to something more stylish. Some interesting mailbox makeover ideas include decorating with climbing plants, painting with eye-catching colors, and upgrading the post to bricks or a lattice. You're limited only by your imagination.
If you're thinking of selling your home in Temecula and need more ideas on how to enhance your curb appeal, get help from the experts. Call us at 951.719.0355 or send Marcel an email at [email protected].