Back Home
How to make the most of your outdoor space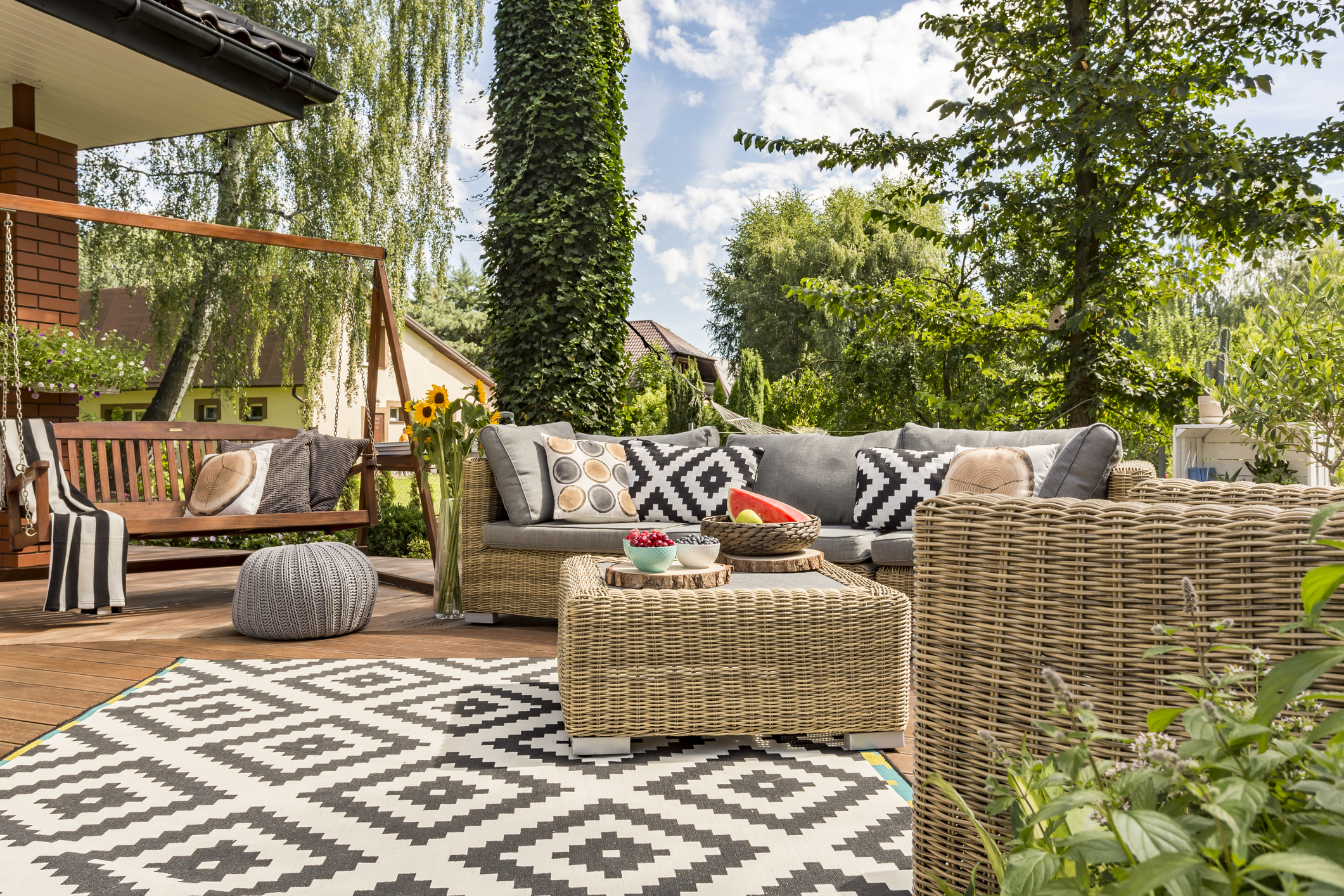 A survey from the National Association of Home Builders (NAHB) showed that more than 80% of homebuyers think of outdoor living spaces as "essential" or "desirable."And yet, in a UCLA research, it was found that the participants in the study spent less than 30 minutes a week in their outdoor spaces.
According to a research done by the Outdoor Power Equipment Institute, spending more time in your yard has many health benefits. It can dramatically improve mental health, memory, and attention span. Children who often play outdoors have been found to score better in cognitive tests, and adults who experience and know nature are generally happier and healthier.
To encourage your family to make the most of your outdoor space, try to make it as integral to your home as the kitchen or living room. Here are some tips on how to do this:
Make your outdoor living space as comfortable and as inviting as possible
Add comfortable, cushiony outdoor furniture that can withstand the elements
Lay an outdoor rug so you can comfortably walk barefoot
Have a welcoming and harmonious color scheme instead of just throwing in anything you find
Create privacy by using shrubs, bamboo reeds, and similar plants as screens
Surround the space with refreshing plants, and perhaps add water features that create a soothing vibe, like a fountain or a koi pond
Entertain on your outdoor space
Turn your patio into party central. Make it THE spot that friends and family will want to gather in. Build an outdoor kitchen or a brick oven, or simply have an amazing grill for summer barbecues. Add a fire pit and group comfy furniture or have built-in seating around it. You can also put up a dining table to create the perfect indoor/outdoor feel.
Don't leave the kids out of the fun. Add an outdoor playhouse, a chalkboard fence, or other outdoor play equipment that will draw your kids and their friends to the backyard.
Stay online even outdoors
There's no escaping the lure of the internet. Make your outdoor space gadget junkie-friendly by adding outdoor Wi-Fi antennas that will keep you connected to the web. Other tech solutions to consider are solar-powered USB charging stations, all-weather outdoor TVs, and wireless speakers.
Light up the yard
Outdoor lighting can help create and enhance the mood in your patio or yard at night. The NAHB survey shows this is the number one outdoor feature homebuyers look for. It helps make outdoor entertaining easier, safer, and more fun. Placing the right kind of bulbs strategically can highlight some of your gardens' best features.
Connect your indoor and outdoor spaces
This improvement may cost more than simply adding furniture and fixtures in your outdoor space. The easiest way to create seamless outdoor-indoor flow is to change the opening to a sliding door. It will also help you bring food and drinks outdoors more easily. It's ideal to use the same flooring on your outdoor space and the room leading to it.
If you're looking for a home with a great outdoor living area, we can help you find the perfect property. Give us a call at 951-719-0355 or email us at marcel@thehensleygroup.net.