Back Home
How to Prepare Your Home for Sale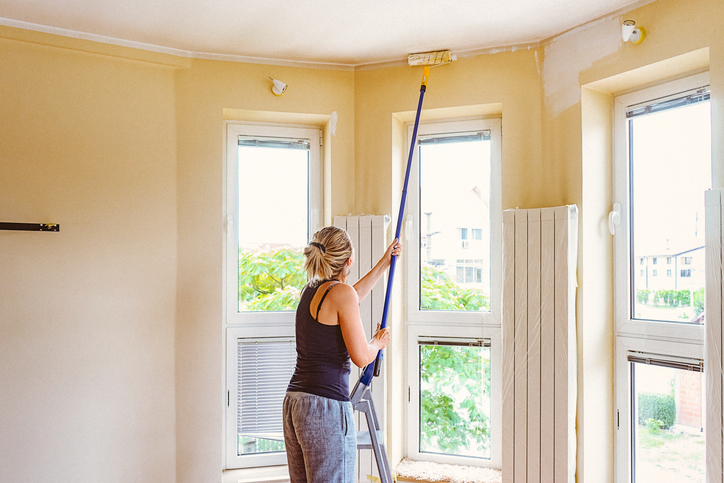 Making the decision to sell your home is not easy. But once you've made up your mind, you need to step back a little and look at your home more objectively to determine how to make it attractive to buyers.
To help you get started, we've come up with this list of things you can do to get your home market-ready.
De-clutter your home

Buyers who come to showings will want to see themselves living in your home. Make it easy for them by keeping your belongings to a minimum. This will also make your home appear more spacious. Sort everything out and find a way to dispose of the things you no longer need or haven't used in a while. Remove knick-knacks, photographs, and memorabilia, and clear out your kitchen counters. Keep your everyday essentials out of view, especially on showings, and consider putting large furniture in storage.

Clean and deodorize

Every nook and cranny of your home should be gleaming and spotless. If you can, hire a professional to do the cleaning for you. Otherwise, you may need to spend a day to two to give your home a thorough clean-up.

Make sure to do the following:
Wash your windows inside and out
Dust everything and remove cobwebs
Polish metals and mirrors
Clean and deodorize your carpets, drapes, rugs, and upholstery
Air out rooms to get rid of musty odors
Polish kitchen and bathroom counters and tiles
Clean your cabinet interiors
Clean, dust, and polish fixtures
Paint the walls
Giving your walls a new coat of paint is the fastest way to make your home appear fresh and well-maintained. It's best to stay with neutral colors, such as white or beige. Avoid shades that are too bright or too dark, which can turn off many potential buyers.
Improve your curb appeal
Curb appeal is very important in reeling in a buyer. Make sure your front yard or lawn looks tidy and well-kept. Prune shrubs and branches, and trim trees that look unruly or are blocking the sunlight. If needed, paint your exterior walls and your entry door, and enhance your landscaping.
Give your kitchen a fresh look
The kitchen is the heart of any home, and buyers often look at it more closely than any other room. Make sure your kitchen is updated with new fixtures and hardware, and your counters, backsplashes, and cabinets are clean and in good condition. If you have the budget to invest in some home improvement, put your money in the kitchen.
Do needed repairs
Keep in mind that buyers will want a home that's move-in ready and in top condition. If too many repairs are needed, however minor they may be, it can give the impression that the home has not seen proper maintenance. It will help to have a professional inspector go over the house and provide you with a list of things that need to be fixed, but you can do a preliminary inspection on your own. Make sure everything is working well, from the faucets and light bulbs to the HVAC system.
If you're selling your Temecula or Murrieta home, we can help you determine where improvements and repairs are needed so you can get the highest possible price. Call us at 951.719.0355 or send Marcel an email at [email protected].