Back Home
Time for an Upgrade: 7 Signs Your Family is Due for a New Home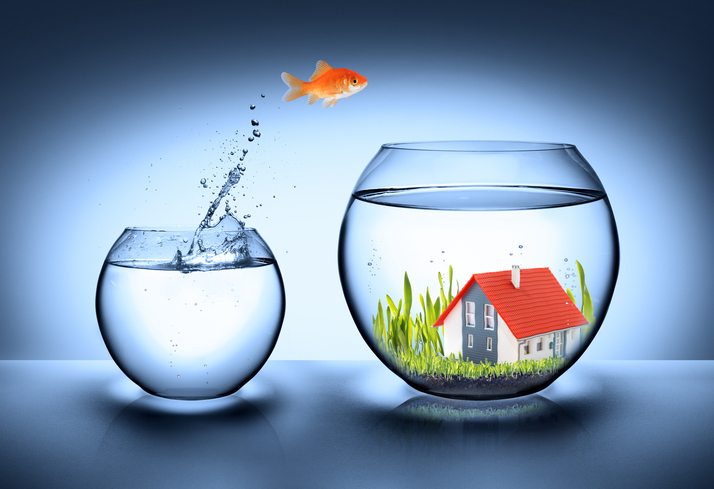 You've toyed with the idea of moving to a new home before, but the thought has been especially hard to shake as of late. If you've experienced one or more of these tell-tale signs, chances are you're due for a home upgrade:
It's getting cramped.
The bigger your family gets, the smaller your house feels. If no amount of decluttering and reorganizing solves your space problem, perhaps it's time to upgrade to a larger home. This is especially true when your kids enter their teenage years, as they'll inevitably ask for their own bedrooms.
You may also be thinking about having more kids in the near future. If your family is expanding soon, it's the perfect time to get a new home – your brood will thank you for the extra rooms and bigger yard. A move also gives you the opportunity to live closer to a better school district. Since you're buying a new home, get one that's slightly bigger than what you currently need – you never know if more kids will be in the cards.
The commute is getting worse.
When you spend more time traveling to and from work than you do with your family, consider moving closer to your workplace. After all, kids grow up so fast and you don't want to miss their most precious years. A move might also be warranted if your current residence is too far from schools, conveniences such as the supermarket, and so on.
You got a raise.
Congratulations on that promotion! With a bigger salary, you can now afford to give your family a better home. Of course, this isn't just about keeping up with the Joneses. A house in a more desirable neighborhood also tends to experience better property appreciation, which in turn increases your family's net worth.
Your neighborhood's on the decline.
Your current community might have been a hotspot at some point, but new highways might have diverted development elsewhere. As such, once great schools are now just "ok," and crimes rates may be on the rise. When your neighborhood isn't what it once was, property prices also take a hit. If so, it's time to move to a community with brighter prospects.
The repairs are getting too expensive.
No house is impervious to wear and tear – sooner or later, a gutter will become clogged or a window will need replacing. But if you find yourself spending too much time and money dealing with all the issues in your home, maybe it's time to just move to a new place. Apart from the upkeep being too much of a burden, you don't want the property value to hit rock bottom before you sell.
You're tired of city living.
City life moves at a brutal pace. Furthermore, most city folks have little choice but to live in multi-family homes like condos. If you'd rather raise your family in a home that opens into a yard rather than a hallway, then pack your bags and head for the suburbs.
Change is never easy, but sometimes it can be for the better. If you want to move to one of the most livable cities in the country, get in touch with me, Marcel Hensley, at 951.719.0355 or e-mail marcel(at)thehensleygroup(dotted)net today!