Back Home
Tips on Increasing Your Home's Value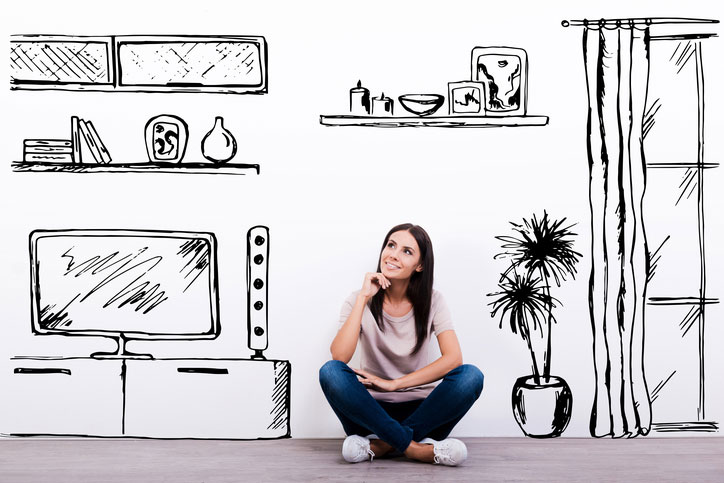 Increasing your home's value isn't as difficult as you think. In this article, we give you some of the best ways to improve your home's value, so you can get much more than what it's worth:
Remodel strategically
Creating a strategic remodeling plan may be the best move you can make if you want to increase your home's value. You'll be able to get the best results if upgrades are planned carefully, rather than on impulse.
Remember to pick your spots and start slowly. Create a list of upgrades and improvements, and estimate how much each item costs and how long each one may take. After you're done, prioritize items which you think will offer the most value. The key is to a find a reasonable balance. Consider affordable and practical upgrades over complicated and expensive ones.
Small improvements can make a big impact
Many sellers are torn between upgrades that improve aesthetics and ones that can increase resale value. The key is to actually have a little bit of both.
Again, the best move is to approach this strategically. List down aesthetic upgrades such as new décor, furniture, or window treatments. Create another list consisting of "value" upgrades, such as replacing old faucets and doors or permanent lighting. Start with the bigger ones, and make your way down to the smaller upgrades, so you'll be able to see what works for your budget.
Don't forget about curb appeal
When searching for ways to improve your home's curb appeal, the best strategy is to improve the positives. For example, if you have a gorgeous front yard, try to draw the viewer's attention there by installing a bright red mailbox, for example. Or if you have a gorgeous walkway, enhance it by planting flowers or installing lanterns around it.
Look for a certified home inspector
A home inspection can be a valuable tool, even if you're not planning on selling your home just yet.
With a home inspection, you get to fix issues without any pressure, as time will be on your side. In other words, you'll be able to deal with potential issues on your own terms, before they become massive headaches in the future.
Even if you're not planning on selling your home soon, you get to keep records that will show future buyers that your home has been properly cared for throughout the years.
Upgrade your kitchen
Many real estate experts will tell you that the upgrade that will net you the best return is the kitchen. If you have old appliances, start replacing them with stainless steel ones – a surefire way to attract many buyers. You can also consider small but impactful upgrades like repainting or applying faux-wood finishes on your kitchen cabinets.
Cleanliness is key
If you're planning on putting your house on the market, it's best to have it as clean and shiny as possible – no one wants a dark, dingy home that does not look welcoming.
To give your house a thorough cleaning, start with existing maintenance issues, as these typically become more expensive to repair over time. Next, look for mold, as it can spread rampantly if it's unchecked. Lastly, get rid of unnecessary clutter. It's better if you can get rid of some of your clutter by selling them at a garage sale, donating it to charity, or simply discarding them, rather than moving them around or keeping them in storage.